Slide
Precise Metal Fabrication
With over 20,000 square feet, state-of-the-art machines, and expert metal fabricators, machinists, and welders, it's no wonder manufacturers are turning to VMS for their fabrication projects.
Slide
With one of the area's only fiber laser systems, Vulcan Manufacturing Systems (VMS) is able to bring precision laser cutting capabilities to the region. The CL-900 can cut sheets of up to 1" thick of mild steel, stainless steel, aluminum, and more.
Have a project that requires smooth edges and precise measurements? Contact VMS.
Slide
Vulcan offers expert welding services. We employ a team of certified welders including a welding certification instructor.
Slide
Let VMS help make your custom product or project a reality. We can cut, form, finish, weld, and paint your metal components and assemblies.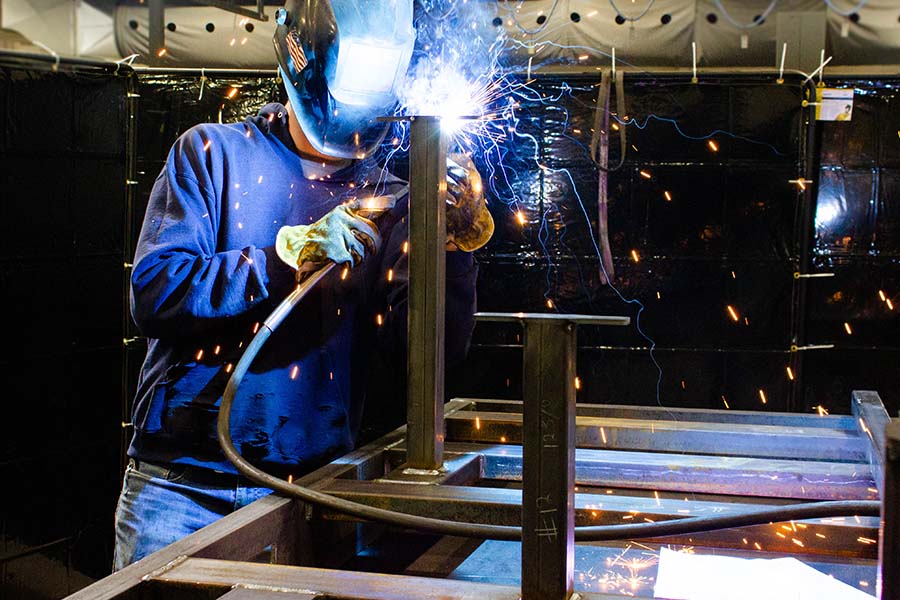 Slide
We have full-service, in-company machining capabilities through Alliance Tool & Precision Machining. If your project requires both machining and metal fabrication, we can seamlessly manage both aspects of your project.
Slide
Need help with a project?
Get in touch with an expert and see how our team of metal fabricators, welders, machinists, and engineers can make your project a reality.